We envision a world where every woman can empower herself, her family and community to succeed.
To empower women to become more active, economically, educationally and socially, through a range of activities to develop their confidence, employability skills, health and wellbeing.
Shama Women's Centre came into existence 35 years ago, when a group of local BAME women got together to provide culturally inclusive support and activities to local women. The project grew rapidly, and the unincorporated organisation received support from the Leicester City Council to provide an array of services to the increasingly diverse local community.
The support from Shama Women's Centre included empowerment, camaraderie, peer support, training and upskilling, as well as information, advice and guidance.
In August 2000, the organisation successfully registered as an incorporated charity (Reg no.1087995). For the next several years, Shama Women's Centre continued to work alongside the local voluntary sector as a niche provider of culturally conducive support services, gaining high recognition through various accreditations. We have been recognised nationally being 'highly commended' by Lloyds Bank Foundation for valuing our volunteers.
Khudeja Amer-Sharif, CEO, Shama.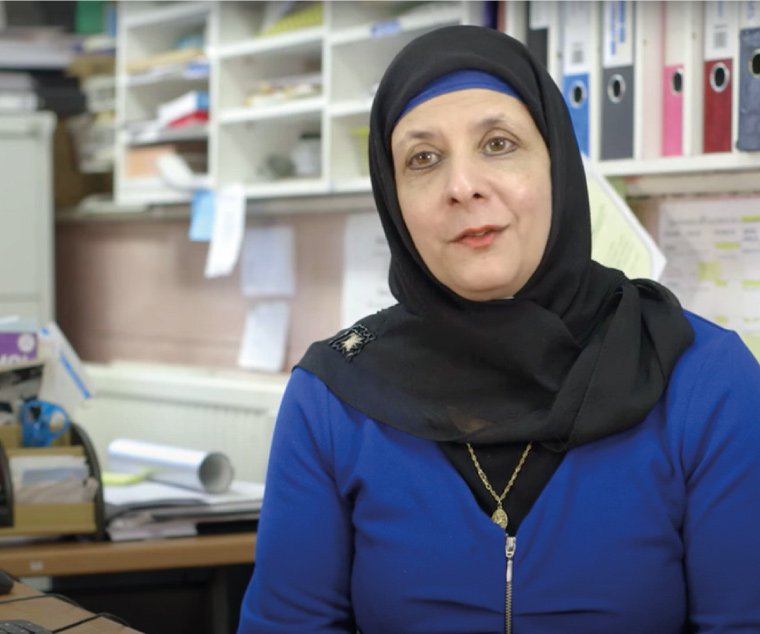 Through social, educational and emotional support we have helped thousands of women to gain confidence, qualifications and into work. With our help, local BAME women, who might otherwise experience isolation due to cultural barriers, have become active and valued members of the community. We are extremely proud of the work we do and the women who have achieved so much with our assistance. Many have become volunteers and ambassadors for the Centre wanting 'to give back to the community'.
We are the only women's centre in the heart of Leicester, that provides a culturally conducive environment with multi-lingual staff and volunteers delivering a range of accreditations such as IT, ESOL, Mental Health Awareness, accredited level 2 business courses and more. We have a purpose built industrial textiles training centre, helping hundreds of women train and gain employment or start their own business. Our Information Advice and Guidance services support women to search, apply and prepare for jobs and gain employment including setting up their own businesses. In addition, we offer women opportunities to support each other through peer groups. Our on-site childcare means women with pre-school children can access support without spending a fortune on childcare. Our mental health and domestic abuse counselling services help break down cultural barriers and enable women to achieve independence and success.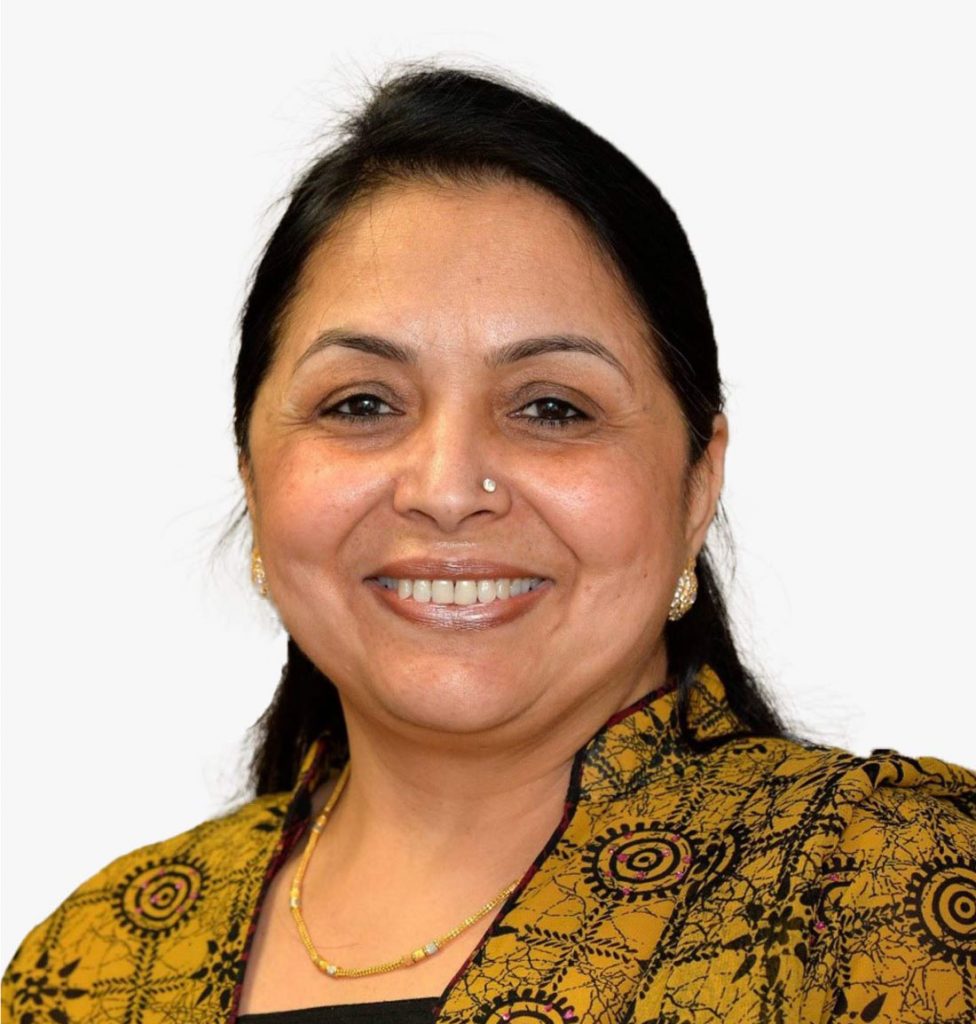 I came to Shama looking for some peer support and to gain some self-confidence back in 1988. I completed several certifications with Shama and this gave me a real sense of achievement. After being wonderfully supported by Shama Womens Centre, I wanted to give something back to help others. I joined the committee at Shama in 1996 and have been involved with driving the organisation forward ever since. As the Chair of Shama since 1997, I have been actively involved with encouraging Since 2019, I have been volunteering my time to run the Welfare and Immigration advice clinic at Shama and this service enables me to really help people facing some terrible circumstances. My support to the community has been nationally recognised and I was privileged to receive an MBE in 2016 for my commitment to the community and empowerment to women. Following this, I was recognised at the British Muslim Awards and won the Muslim in the community award in 2017. Shama has given me a lot to be proud of and I want to ensure it continues to do the same for others in the community.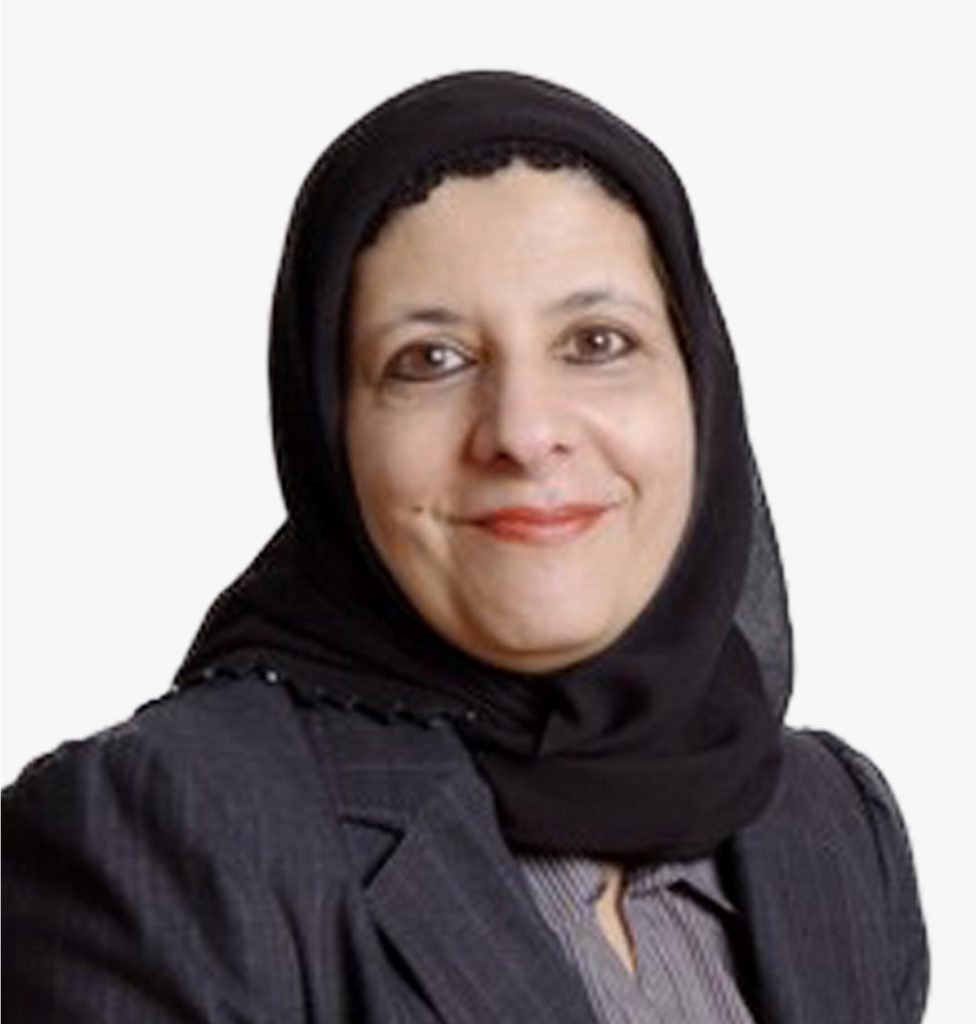 Over 30 years of experience in Leadership roles in Finance Education and the Voluntary Sector; leading diverse teams of professionals to new levels of success. Implementing organisational change, spearheading Equalities and Diversity agenda. As CEO for Shama Women's Centre, pioneered innovative mental health support programme, exceeding KPI's, improving outcomes in education, work, and health inequalities. An advocate for patients through various Board Lay Roles within NHS, Prince 2, MBA, MICM.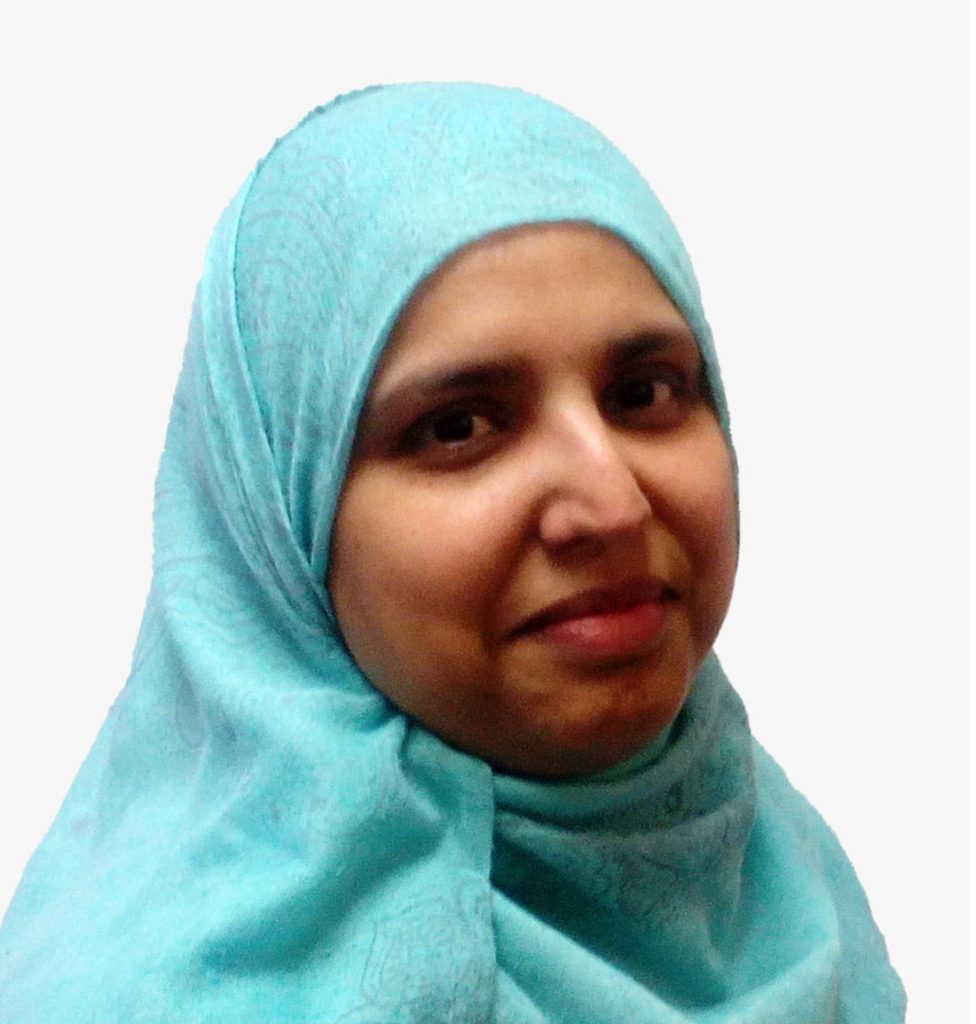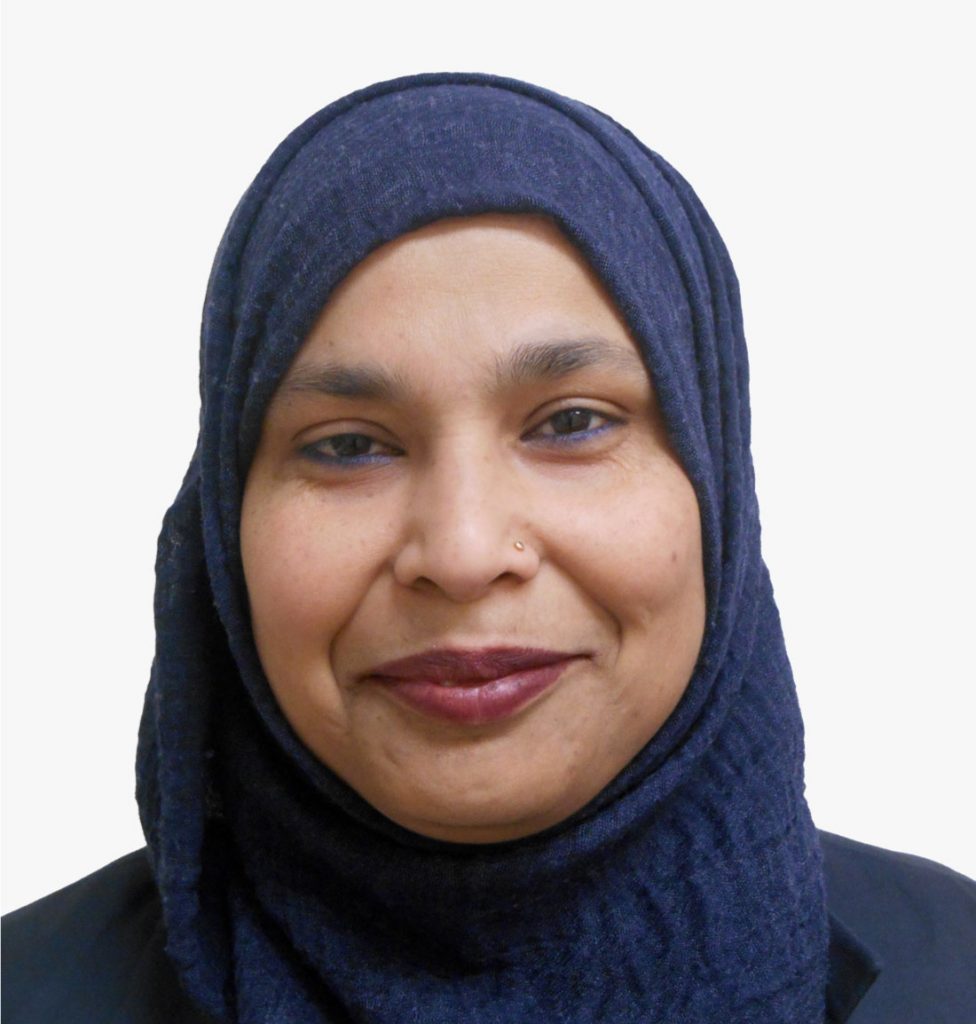 I have 20 years of experience in childcare profession. I have completed a Foundation Degree in Children, Families and Community Health, a Degree in Health Studies and a Master Degree in Education Practice. I am a friendly, caring and compassionate Child Care Manager and I have worked at various settings in Leicester and supporting nurseries in raising their standards and help achieve a 'Good' rating from Ofsted.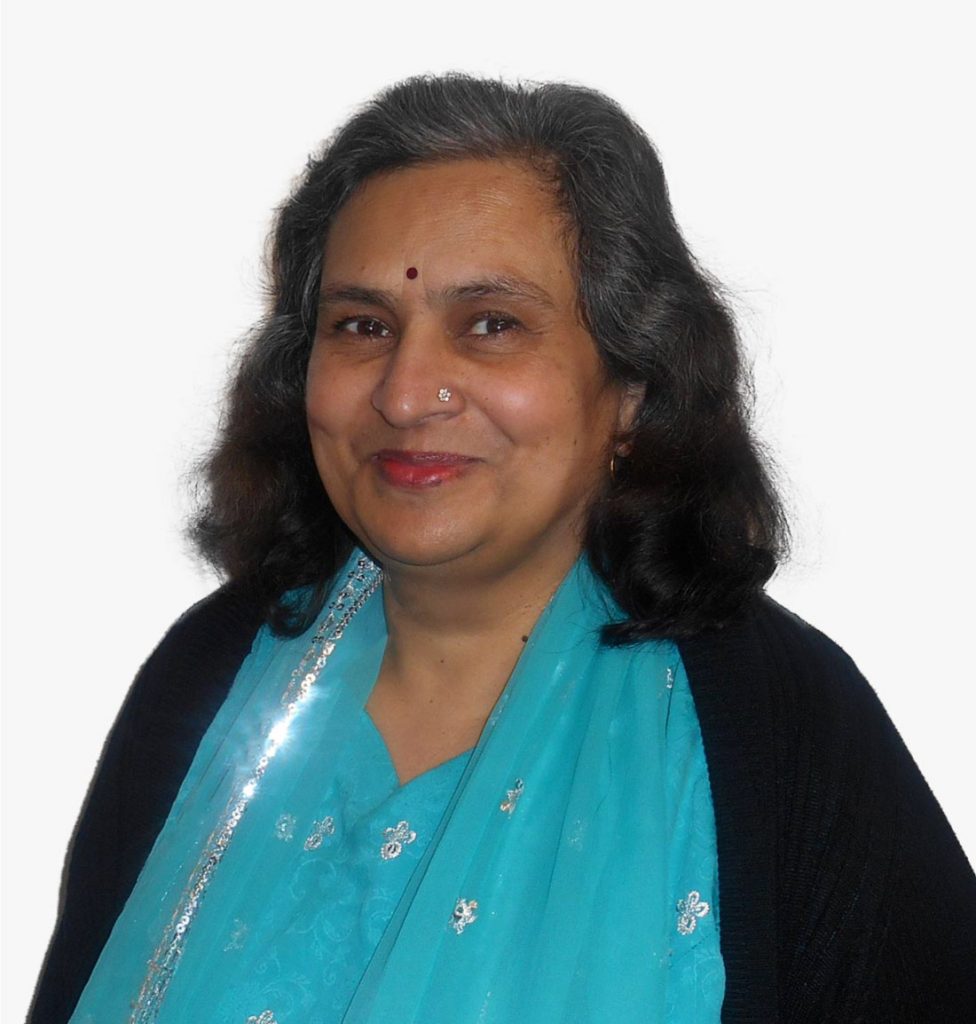 I have been working at Shama Nursery since 2002 and have an NVQ Level 3 qualification in childcare. I am trained in Paediatric First aid, Safeguarding, Food and Hygiene. I am a SENCO for children who need extra support and a key person to a group of children within the setting for which, I assess and plan in order for them to develop and progress in accordance with the EYFS Framework.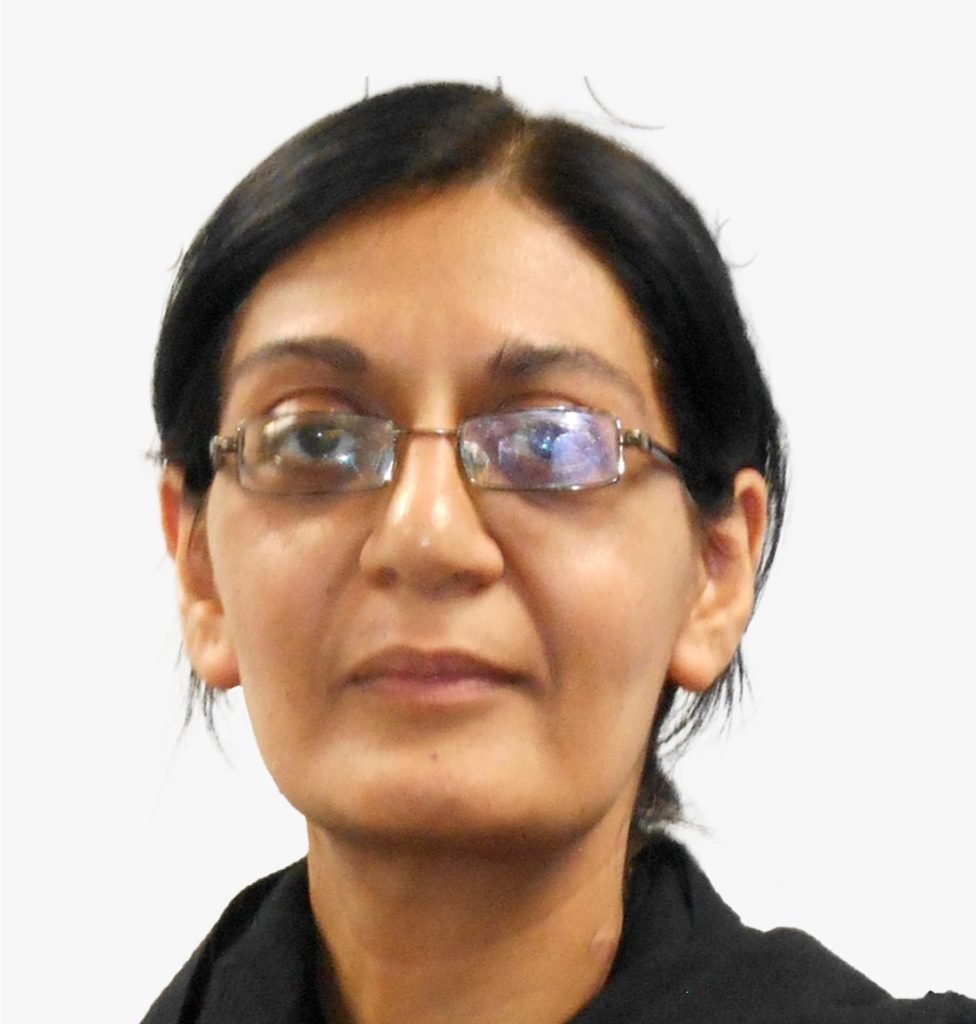 I am a diligent, considerate professional and experienced counsellor (MBACP) Working attentively and therapeutically with my clients.
My career has led me to work within diverse communities, aware of cultural dilemmas facing them. I provide counselling and deliver training to support individuals and organisations.
Previous experience includes working within trauma and mental health within charities. Creating an awareness, educating others and making a difference in society is my passion and a commitment.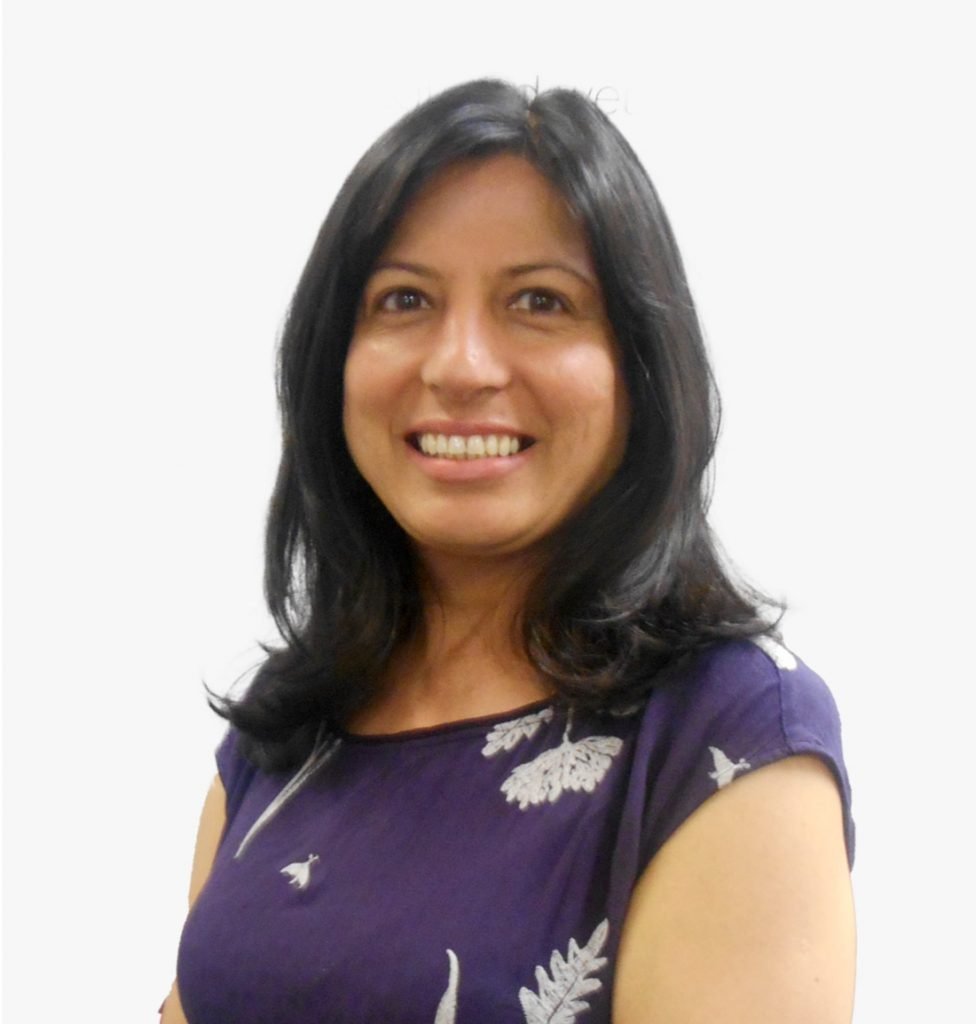 I have been with Shama Womens Centre since 1997. I am responsible for making sure clients get the service they need and help develop administrative systems to support this. Shama Womens Centre's vision to empower women from all backgrounds is something that l feel very passionate with and gives me a great sense of purpose at my place of work.
I have a Diploma in Business Administration, NCFE Equality and Diversity, NCFE in
GDPR level 2.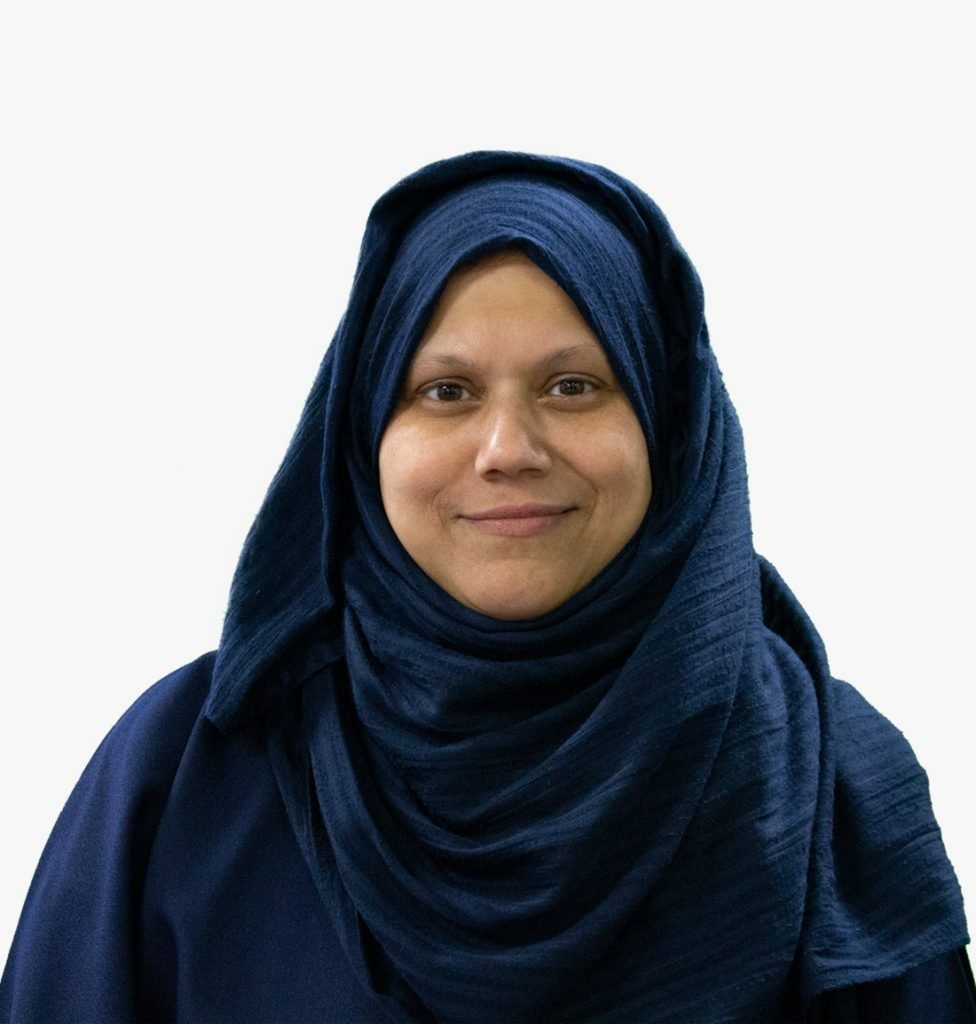 My name is Salma Limbada I am an Information, advice and guidance assistant. I help run the job club, where we help ladies look for employment and assist them during the process.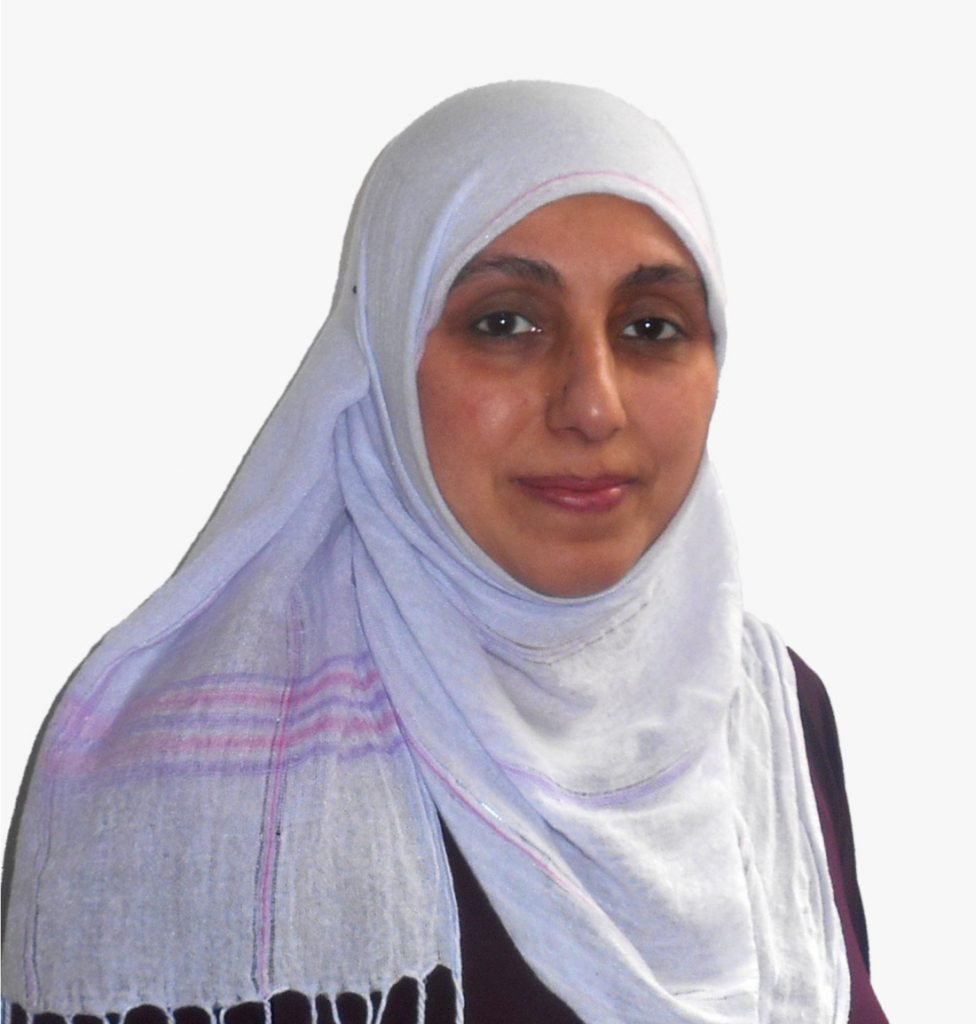 I have worked at Shama Women's Centre for 4 years as a receptionist and Admin worker. My work involves helping members and service users with their enquiries face to face and over the telephone. I assists in the day to day running of reception and administrative duties
I am passionate about working with women from all walks of life and being part of Shama's vision for the future.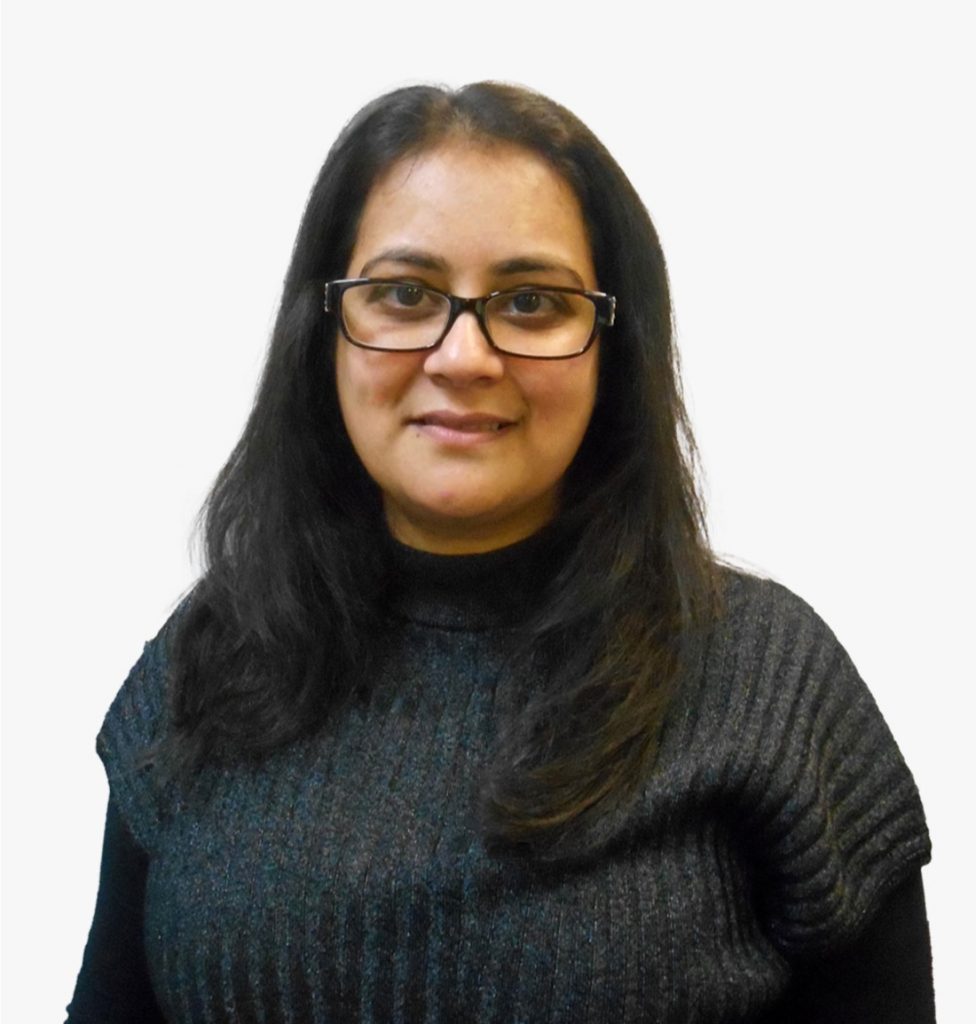 I have a lifetime of volunteering experience. I have volunteered with the Centre for a number of years prior to joining the team in 2019 as a Volunteer Co-ordinator; to support women into volunteering. In addition to my diverse experience of working with volunteers, facilitating groups and delivering training over the course of 20 years – I have passion for volunteering and empowering women.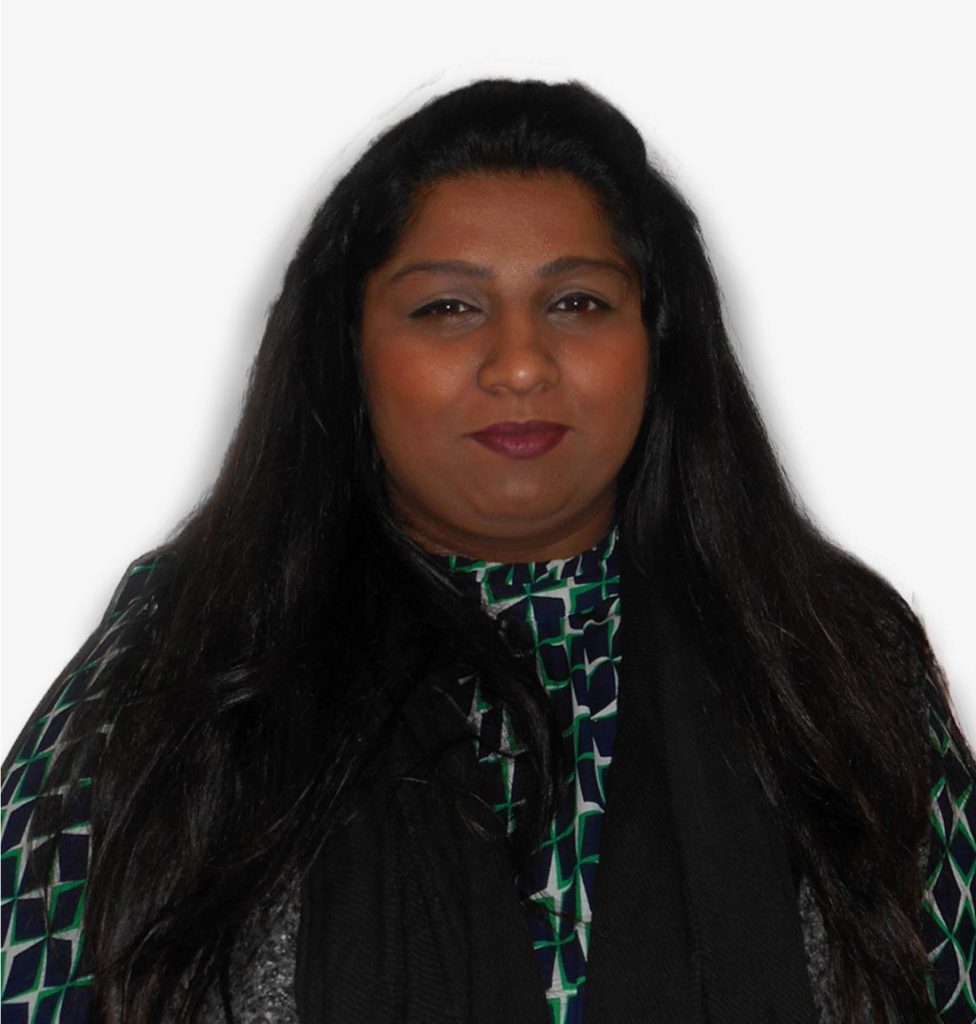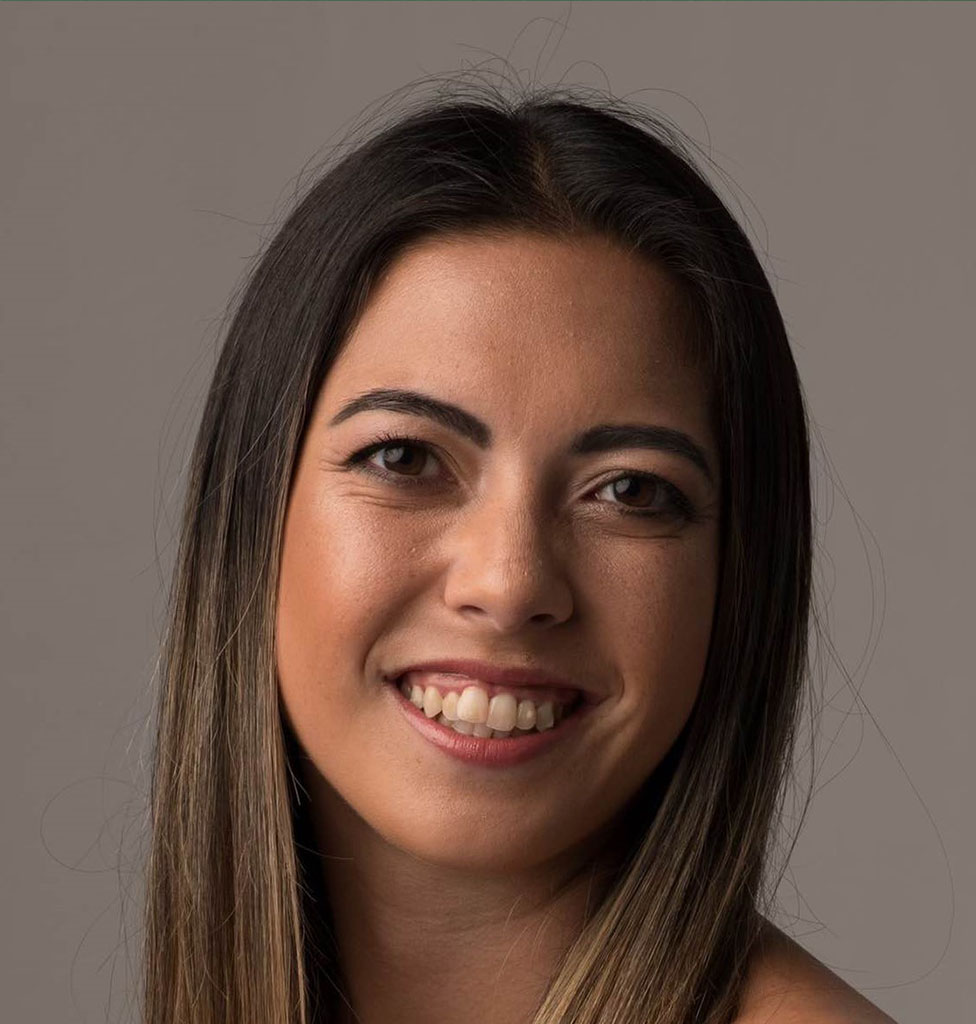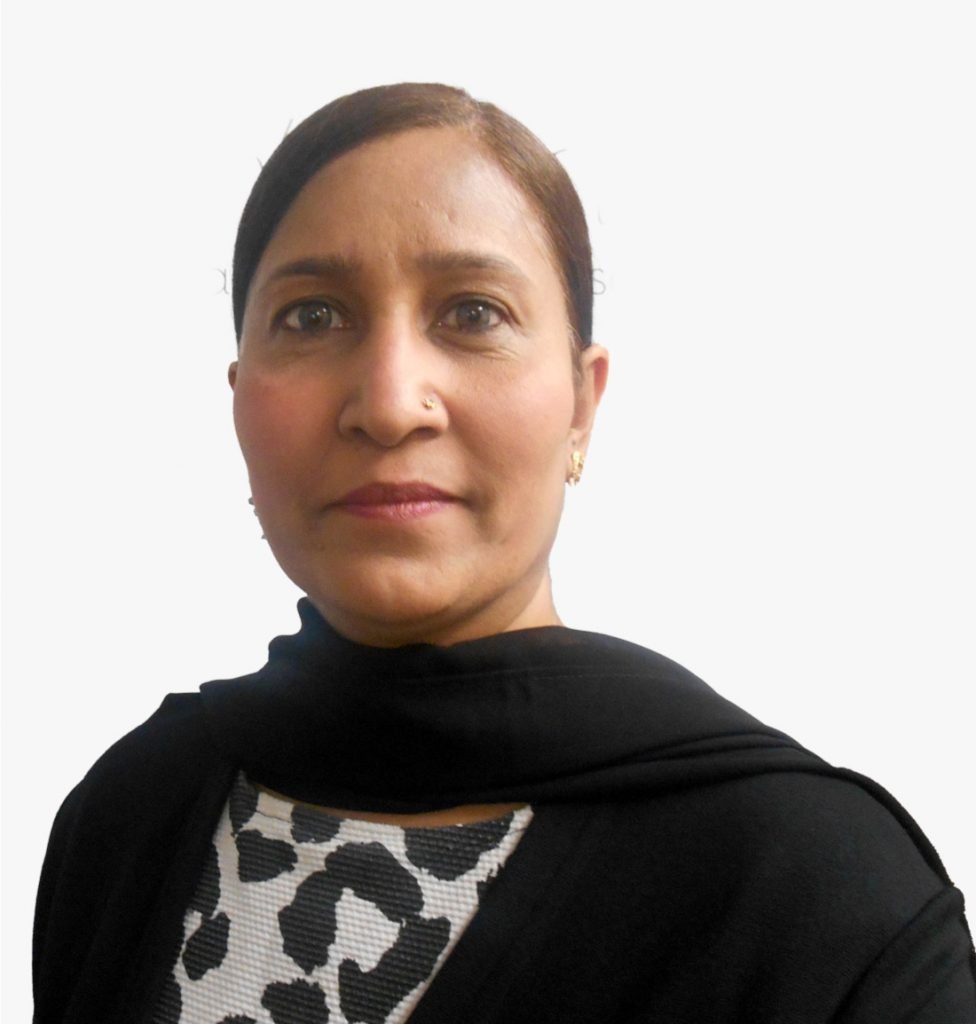 I provide Industrial textiles training in overlocking and lockstitching at Shama and have helped numerous women gain employment, set up their own business and gain employment.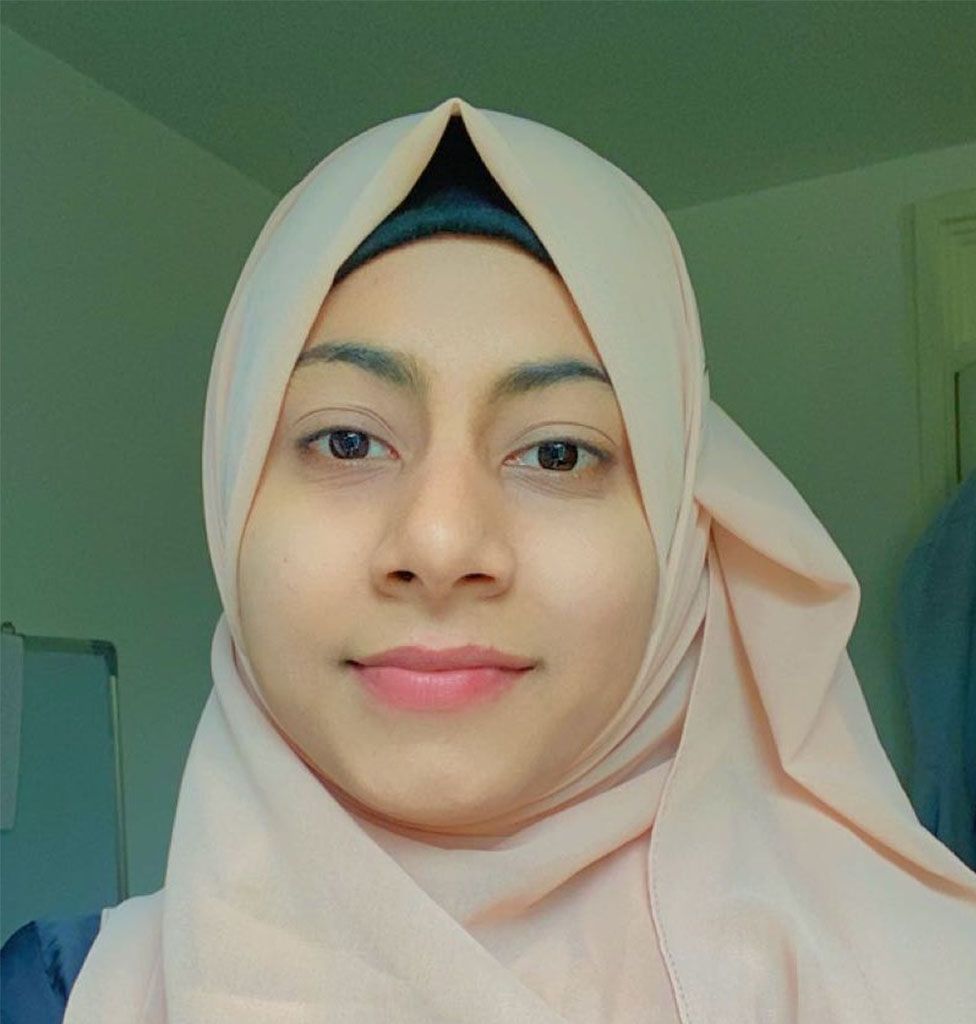 Working with partner agencies and other professionals in supporting and empowering women, children, families and victims of all types of abuse in the community
Without the help and commitment of our amazing staff and volunteers, Shama Women's Centre wouldn't be what it is. We are always looking for volunteers to support across a range of activities.
Safeguarding matters to Shama
If you are concerned about safety of anyone connected with Shama Women's Centre (staff, volunteers, service users) you can report your concerns as outlined in Shama Women Centre's Adult Safeguarding Policy.
Copy available in confidence by phone
0116 2514747 or email info@shamawomenscentre.co.uk