Shama have won the Charity of the year award at the Niche Business Awards 2021.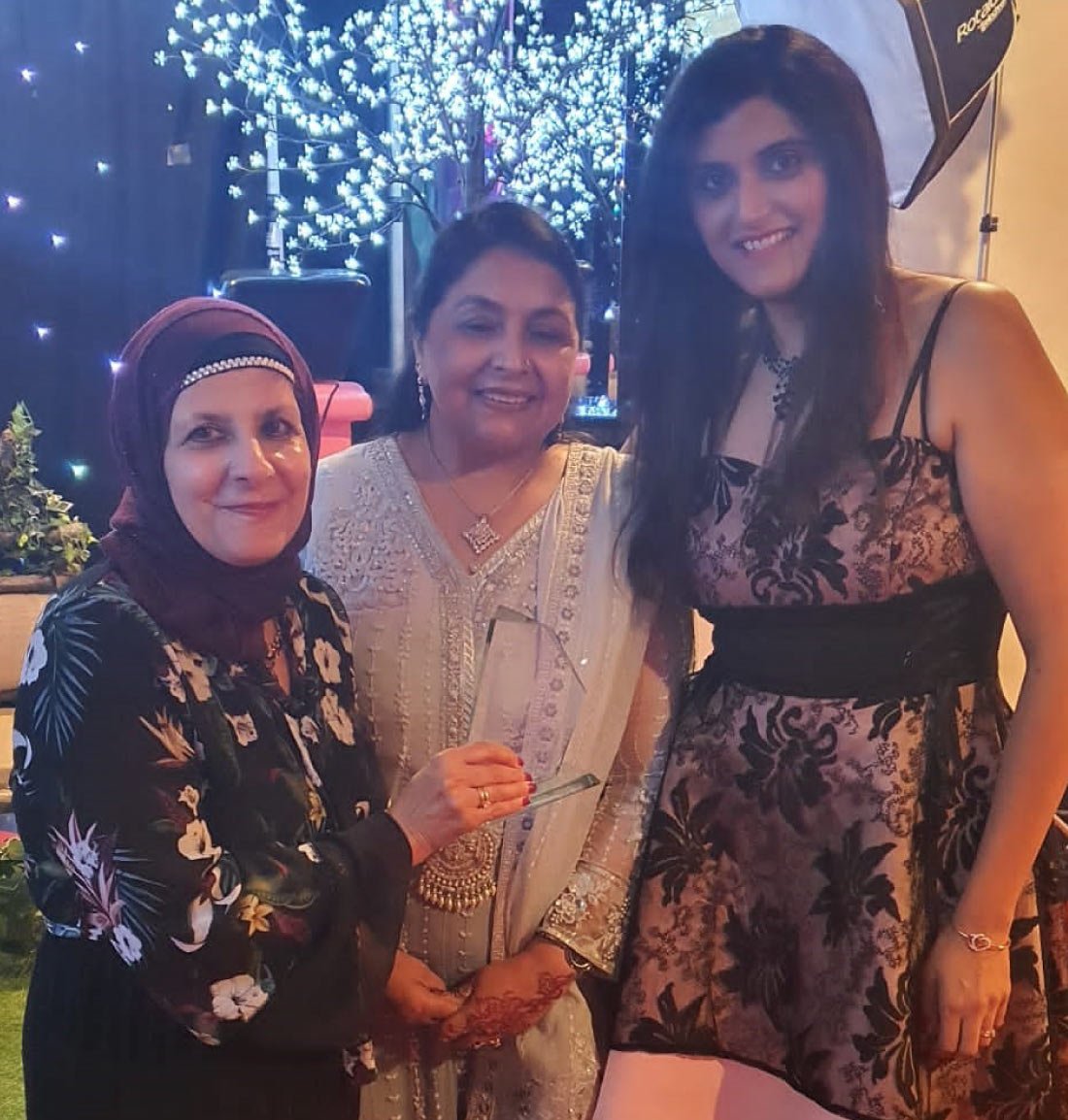 The award brings new energy and enthusiasm to the team at Shama – both, staff and volunteers. The efforts of the team during the pandemic have been outstanding and this recognition makes it all worthwhile. After entering the awards for the second year, the team were so proud to have reached the final. During the evening of the event, Khudeja Amer-Sharif (CEO) and Yasmin Nathani (Chair) spoke to several businesses who had heard about Shama through the announcements of the award finalists. Being a finalist had raised our profile significantly, but after the win, the charity have a multitude of opportunities to develop new partnerships with the business community to help more people in need.
"We didn't know how to have conversations with businesses prior to this recognition, but now, we are being approached by businesses who want to support our services and service users the same."
She went on to say:
"we can't thank the team at Niche or the sponsors, Morningside Pharmaceuticals' enough for this amazing award. It truly means a lot to a small charity like ours, who have selflessly worked day and night to support the increasing demands within our local community."
Shama completed 35 years of service in 2020.
The charity have been running specialist, tailored service programmes for women for the past 35 years. Being established by a group of South Asian women back in 1985 for social and peer support, the charity has evolved to an extremely vital resource for BAME women in the inner city area. Following multiple funding cuts, Shama secured alternative income to continue to deliver culturally conducive provision for new arrivals, ladies furthest from the labour market, where English was not their first language. A developing need for bespoke mental health and domestic abuse support meant that Shama increased their support for those most at risk. A respected asset in the community.
Shama are excited to launch their Mental Health Support in workplace.
Following this award, Shama are excited to launch their mental health support in the workplace on World Mental Health Day, to encourage and equip businesses welcoming staff back to the office. We have developed a range of support provision for employees and employers and our team of expert counsellors are on hand to provide further tailored help – both, remotely and in the workplace. We are excited to bring new opportunities for businesses to support our work too, through various sponsorship and donation options – http://shamawomenscentre.co.uk/sponsorship/
We have a fantastic group of business supporters as part of our #35for35 initiative, which we introduced on International Women's Day 2020, and are excited to recruit some more in time for our big celebration event for International Women's Day 2022.